The OTDR, testing splice loss and reflection faults, if equipped with the fiber inspector and cleaner, can further clearly figure out causes of the defaults, whether it is suffered by scratch or contaminants or dents. So that we can easily decide whether to have cable replaced or cleaned in a much faster, effective and low-cost way.
1FVO-700B-P fiber probe
A new version of FVO-700B-P has been launched by Eternal recently with more than 10 years profession and experience, well designed to equip with OTDR via USB, it can clearly check the fiber end face and have all the defects displayed with ease within the devise. Compared with the traditional combination between OTDR and inspector with same version and module requirement, FVO-700B-P can not only work with OTDR of different versions but greatly lower the cost to one third, even one fifth to the greatest extend, offering the most benefits to the users.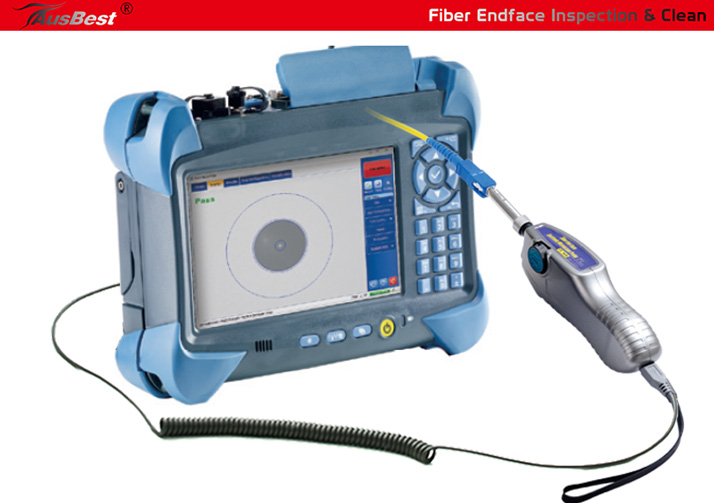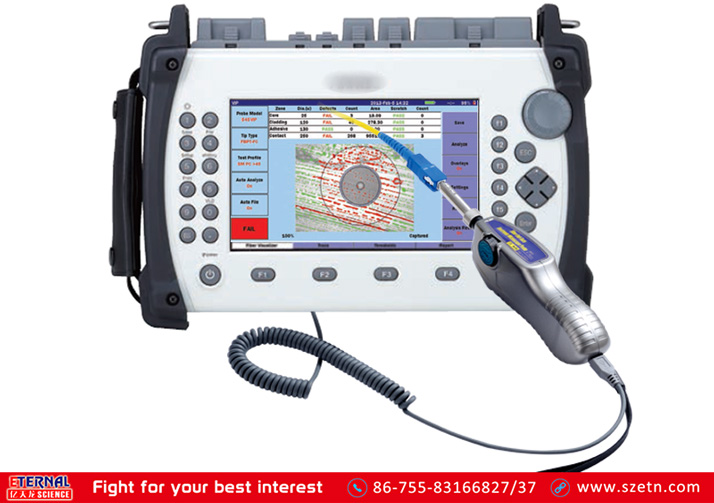 2EDV-838 Cleaner
Another new version of EDV-838 cleaner has been launched by Eternal this year for its compelling unique features.

Large clean area involved, surely almost 100% of the entire end face covered. It eliminates the difficulty in cleaning hard-to-reach 3/5 balance ceramic area, prevents the further potential of being re polluted.

Flexible integrated functions -- to rotate, shorten or lengthen to clean thoroughly.

Low cost clean, up to 2500 end face clean within one set for long use duration.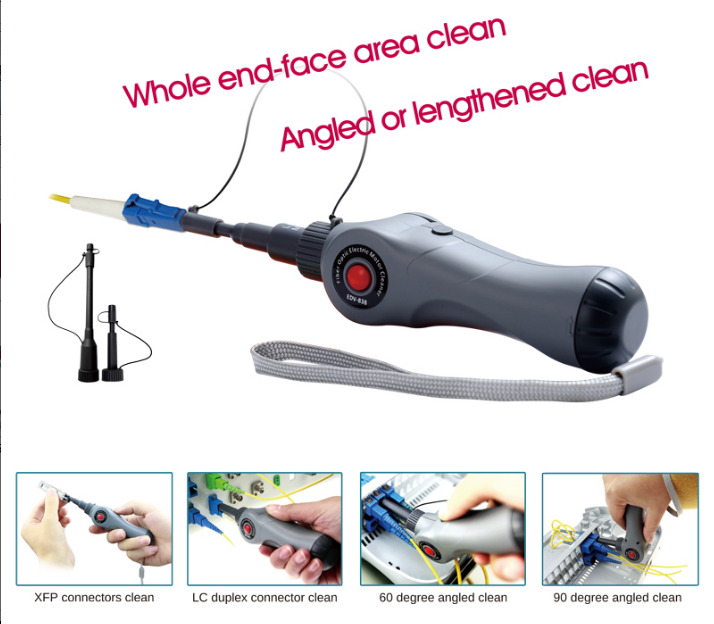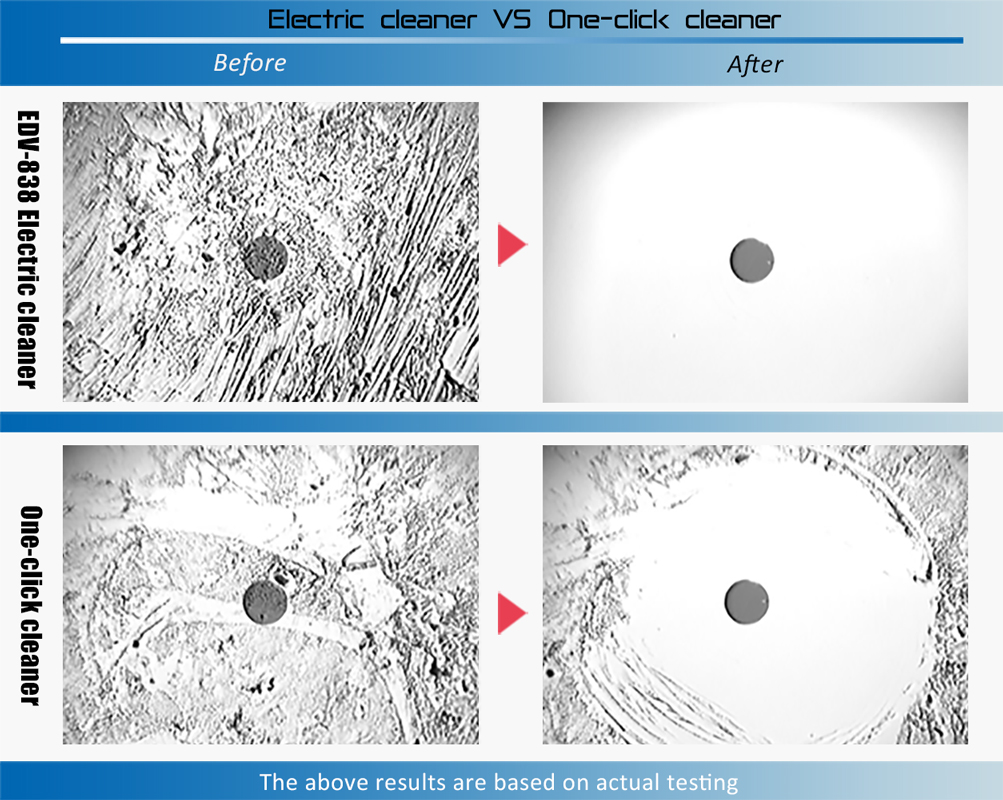 Engineer Perspective
With development of fiber network, interface quality inside connectors becomes more and more significant for maintain work. Surely any faults as signal losses, wavelength drift etc., will be reduced and efficiency greatly improved if the end face quality and problems are realized and maintained initially. So timely inspection and clean action matters most without doubt.

Overview
Equipping with FVO-700B-P inspector and EDV-838 cleaner within OTDR surely offers greatest effective, practical and optimal maintain solution for your fiber work.
Some available OTDR brand and module supported as below:
| | |
| --- | --- |
| Brand | OTDR model |
| ANRITSU | MT9083C2 |
| YOKOGAWA | AQ7280 |
| EXFO | FTB series |
| JDSU | MTS series & HST3000 series |
| Shine way Tech | MTP200 |
| Grandway | FHO5000 |